Located in West Philadelphia, Spruce Hill is a beautiful neighborhood known for its close-knit community and gorgeous Victorian architecture. Market Street borders Spruce Hill to the north, 40th street to the east, and 46th to the west, connecting at a point to the south where 46th and Woodland Avenue meet.


Spruce Hill has been dubbed
one of the top Philadelphia neighborhoods
to call home, offering community, diversity, and traditional Victorian houses. Initially developed in the mid-1800s, Spruce Hill was one of the first central suburbs of Philadelphia, offering those who did not want to live in the city an alternative with a decent commute. Some of the older 19th-century structures remain, giving the area a quaint feel.
If you're looking for your own piece of
Spruce Hill real estate
or want to know more about one of Philadelphia's most charming neighborhoods, here's everything you need to know about this West Philly area.
Living in Spruce Hill
Spruce Hill is a family-friendly enclave. Located only a few miles away from Center City in West Philadelphia, Spruce Hill retains bustling energy while at the same time promoting a slower pace of life. Residents consider Spruce Hill to offer some of the best aspects of living in Philadelphia, with a strong community feel and historic properties.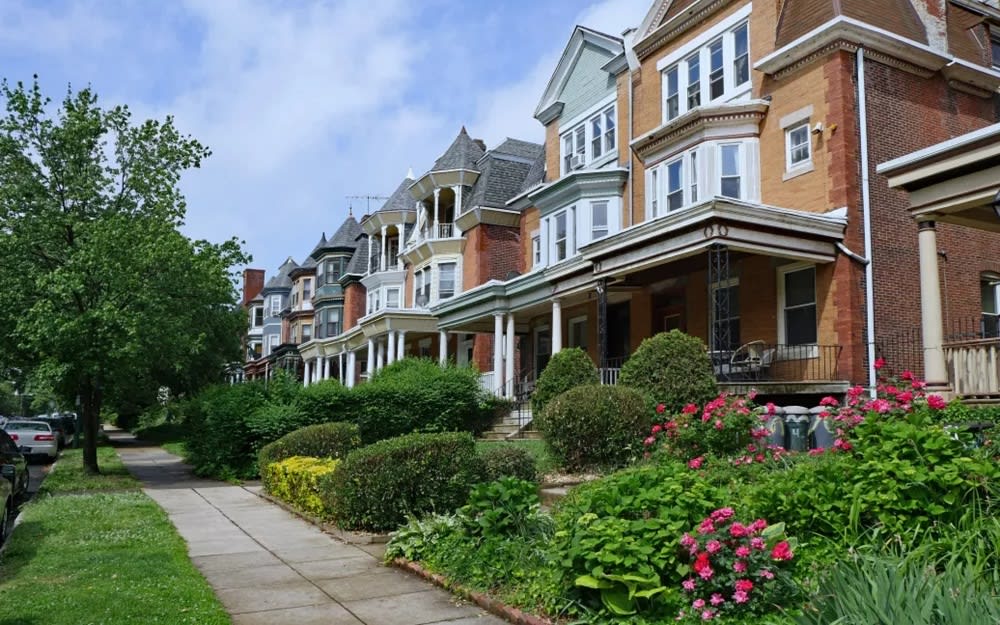 Spruce Hill is a particularly great place for families to relocate, and it boasts top-notch schools. The
Penn Alexander School
on Spruce Street is a big draw, and it was recognized as a
National Blue Ribbon School
. The school is operated in partnership with the University of Pennsylvania, which recently announced it would also be partnering with the
Henry Lea School
in neighboring Cedar Park. The move is expected to attract even more families to the area. Private education options include
The City School
, a highly ranked elementary school on Baltimore Ave. Given Spruce Hill's West Philadelphia location, the
University of Pennsylvania
looms large, and residents can take advantage of easy access to Penn's facilities.
Another big Spruce Hill lure is its stunning homes. The area has served many purposes since its development in the 1850s, starting as a retreat for wealthy Philadelphians who wanted to enjoy the countryside. The neighborhood eventually grew into a "streetcar suburb" that began to boom due to the early adoption of public transit near the end of the 19th century. Now, locals love the lovely and well-preserved Victorian residences that line the neighborhood's blocks.


Getting around
Walkscore named Spruce Hill the
10th most walkable
neighborhood in Philadelphia. It's the ideal neighborhood for pedestrians and bikers who want the ease of walking to the local grocery store or hopping over to Center City. Spruce Hill residents can also catch the light rail on Baltimore and Chester avenues or use the many bus lines serving the neighborhood. The Market-Frankford SEPTA line runs on the northernmost edge of the community. With ample paths, sidewalks, and bike lanes, Spruce Hill encourages locals to get outside and stay active.
Things to do in Spruce Hill
The Rotunda
on Walnut Street is the main performing arts venue in Spruce Hill. With a mission to provide the arts to multiple communities, the Rotunda is connected to the University of Pennsylvania and invites visitors to take in live events, online performances and festivals, and workshops. Upcoming events range from talks with Philly-based short fiction writers to Earth Day celebrations and vocalist workshops.
In addition to the Rotunda, locals can take in live music at
Local 44
, where they can sample more than 20 beers on tap, or hit the dance floor at the New Tavern Bar on 45th. The
University City Arts League
on Spruce Street is the place to go for all things art. The league offers after-school programs and camps for children and weekly classes for adults in pottery, painting, and more. After a pottery class, stop by one of Spruce Hill's top restaurants for dinner.
Clarkville
is an excellent pizza joint on Baltimore Ave, or try
Pattaya Thai
or
Jezabel's Argentine Cafe
to quench your cravings for international cuisine.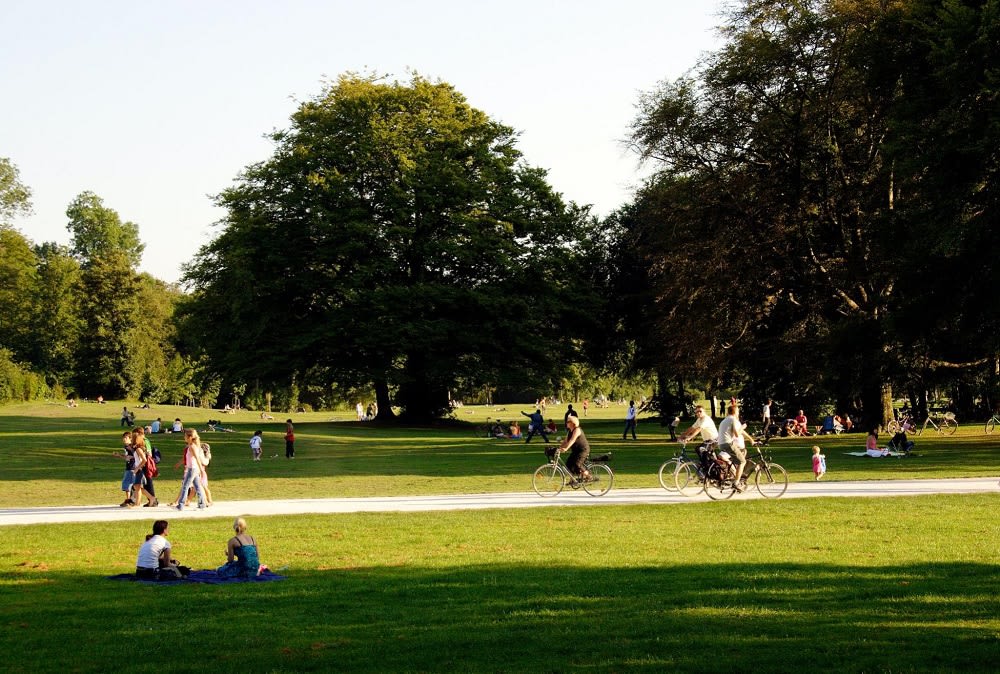 One major highlight of Spruce Hill is
Clark Park
, a 9.1-acre green space created in 1895 that offers annual events, festivals, and weekly programming to keep the community connected and involved. The weekly
Clark Park Farmers Market
is held year-round, and the park also hosts outdoor movie screenings and
Shakespeare in the Park
during the warmer months.
The annual Halloween Little Tot Parade and Party also takes place in the park. Residents can also join an outdoor yoga class or sign their kids up for the youth soccer league. The Spruce Hill Community Association hosts an annual
May Fair
community gathering every spring in Clark Park. The popular event features many family-friendly activities, including arts and crafts vendors, live music, food purveyors, and a raffle.
Ready to call Spruce Hill home?
Spruce Hill is a West Philadelphia gem, and those who call it home find it strikes a perfect balance between proximity to Center City and a sense of suburban peace. With plenty to do, from taking a class at the University City Arts League to spending an afternoon with the family at Clark Park, Spruce Hill is a great place to call home.


If you're interested in
Spruce Hill real estate
and want to see what options are available for your family, get in touch with local real estate agent
Chris Hvostal
, who can help guide you through the home buying process.