Buying a home is one of the single largest financial commitments you can make. Unless you're buying a brand-new Philadelphia home, there's a good chance you'll have to make some tough decisions during the buying process—especially in regard to layout, amenities, and interior design. Almost every home will have things you love and things you want to change, and these factors need to be figured into your overall budget for the home.
To help guide your search, first, decide if you're interested in a fixer-upper or turn-key property—and then narrow down the Philadelphia neighborhoods in which you'd like to own a home.
Reasons to buy a move-in ready home
Move-in-ready homes in any Philly neighborhood (including Spruce Hill and Fairmount) offer some obvious benefits for buyers. For starters, they require a lot less work upon closing. Even if the paint colors need to change or the moldings aren't your style, move-in-ready homes are more convenient than their counterparts because home improvement projects don't need to be completed immediately. Moving is a hassle, and this is especially true when you're moving an entire family into a large city like Philadelphia. To add home renovations to the moving process doesn't make it any easier.
Move-in-ready homes have a lot to offer, but that often comes at an expense. These homes typically cost much more than fixer-uppers. However, expenses and financing in move-in-ready homes are typically much more predictable. Many of these Philadelphia homes were constructed in the early 1900s and will inevitably require maintenance and updates for personal taste or convenience over time.
But unlike a true fixer-upper, these agenda items don't need to be completed or funded immediately by buyers. As you tour homes with your Philadelphia realtor, you'll need to consider how long ago everything was replaced, the quality of the replaced material or decor, any existing warranties, and if the replacements are functional, aesthetically pleasing, or both.
Overall, it's worth investing in a move-in-ready home if you're looking for an easy transition that requires very little effort outside the closing process. If you're searching in the Fairmount or Spruce Hill areas, you'll find Philadelphia homes that are historic, beautiful, and liveable from the day you move in.
Reasons to buy a fixer-upper
Move-in-ready homes are convenient and more expensive than fixer-uppers, but they can still be missing some of the amenities you want or need in a home. For example, a move-in-ready home may only include showers when you require a bathtub for your young kids.
Whether it's something you want or need, Spruce Hill real estate that's due for renovation will provide you the ability to customize your home to meet your desires. Additionally, you'll be able to choose the type and quality of materials used during the renovation, which can be helpful in the long run for justifying a higher home value.
Of course, budgeting is a notable concern when taking on a fixer-upper. Move-in-ready homes tend to cost more initially, but home renovations can be surprisingly costly, too. Even a basic
bathroom remodel
can cost nearly $20,000 in some cases. Luxury bathroom remodels can be closer to $50,000 if you want the finest amenities.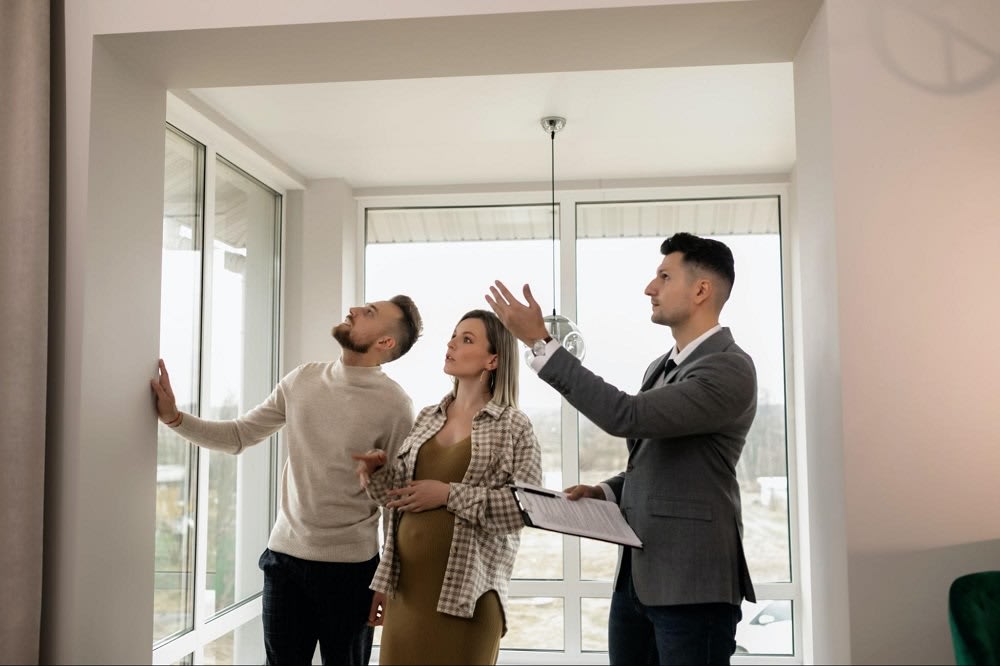 As always, it's important to get a reliable home inspection to identify potential setbacks before you buy. Otherwise, you could be met with large and unexpected expenses in the middle of your renovation process. The flexibility of home customization comes at an expense, but in the end, you can end up with something that makes you happy and provides a great return on your investment.
Keep in mind that lending might be more difficult to come by when renovating a home. The availability of funds often depends on the condition of the home and your potential down payment. Consulting with a mortgage loan officer will give you a better idea of funding eligibility during the fixer-upper home-buying process.
Buy in one of Philadelphia's best neighborhoods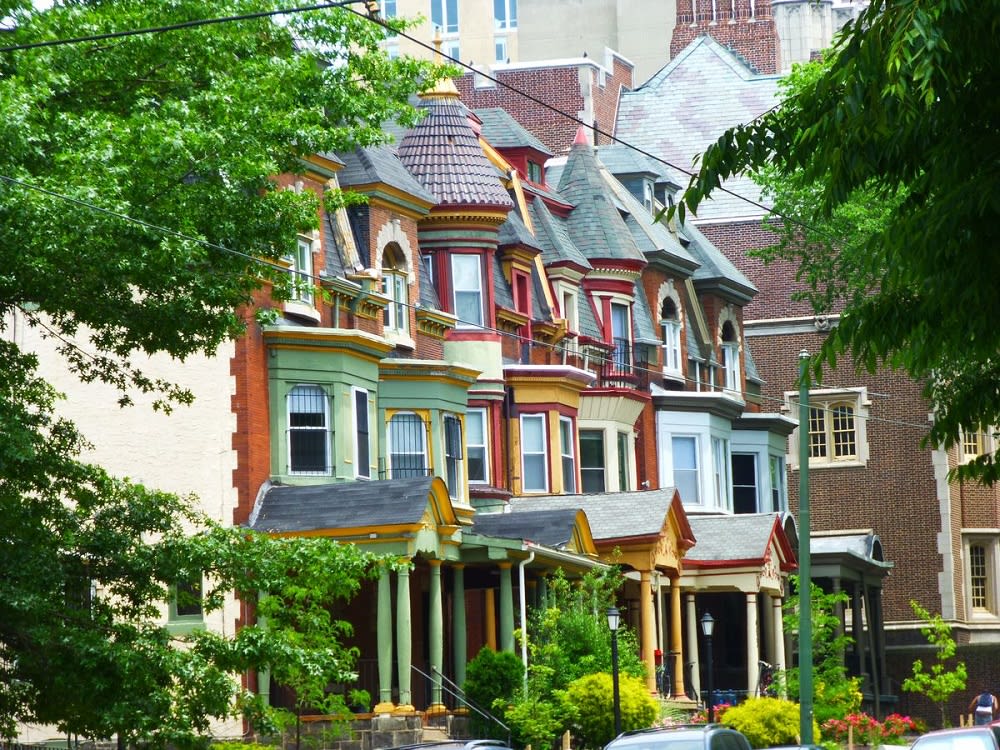 Photo Courtesy of Curbed Philly
Philadelphia is a large city with many distinct neighborhoods. Whether you're looking for a move-in-ready property in the Philadelphia area, or a fixer-upper, your investment will pay off faster if you buy in a popular corner of the city.
Spruce Hill is a quaint and culturally diverse neighborhood located in University City. Its convenient location makes it one of the
most walkable neighborhoods
in Philadelphia. Fairmount is just around the corner from Spruce Hill and is home to many of Philadelphia's most popular attractions for locals and tourists alike. Whether you're looking into Fairmount luxury homes or a fixer-upper, Fairmount has a lot to offer.
Buying Fairmount or Spruce Hill real estate will position you in an active and safe community near the city. Both neighborhoods offer unique amenities and are a short drive from each other.
Given its history, many Philadelphia real estate options will be townhomes or condos rather than single-family homes. Keep in mind that townhomes and condos may have certain restrictions when remodeling, especially the exterior. These eclectic areas each have options available for immediate move-in or renovation, though it appears that there's a greater market for move-in-ready homes.
Philadelphia condos and townhomes in need of extensive renovations tend to cost between $200,000-$400,000. While move-in ready options can range anywhere from $500,000-$1,500,000 (depending on size and amenities).
There are a few small home improvement stores in Spruce Hill and Fairmount, and larger chains like Lowe's and Home Depot less than 15 minutes away for anyone who wants to complete their own renovations. DIY home renovations can save you a small fortune, but the quality of work and time required is always worth prioritizing.
Exploring Spruce Hill and Fairmount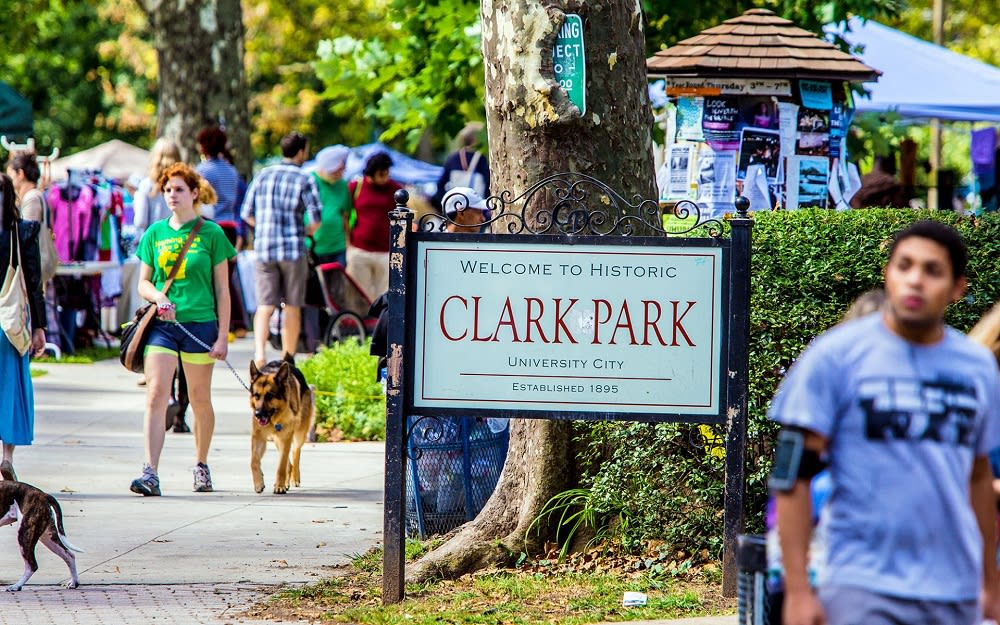 Photo courtesy of Visit Philly
Though close, Spruce Hill and Fairmount have some notable differences. If you're looking for a home of your own, Spruce Hill is a unique neighborhood that offers characteristics of traditional cities with historical views and rare greenery.
Though Spruce Hill doesn't directly offer well-known Philadelphia attractions like the Liberty Bell, it has a unique history of its own. Spruce Hill was built around its streetcars, which are still present in the neighborhood today. And despite being an urban neighborhood, Spruce Hill is home to
Clark Park
, a large outdoor park that serves as a community gathering place year-round. Clark Park offers an assortment of events as well as regular public community activities such as flea markets and farmer's markets.
Fairmount luxury homes reflect the history of the city's character and growth and are within walking distance of museums, parks, and excellent schools. Fairmount is home to numerous historical attractions, and there's a strong academic presence in the neighborhood. It's a popular destination for anyone that likes art, history, and luxury real estate. You can visit numerous attractions by foot, including the Philadelphia Museum of Art, Washington Monument Fountain, Rocky Statue, Fairmount Water Works, and Fountain of the Seahorses.
Ready to begin your search for a Philadelphia home for sale?