Buying a home while trying to sell your current one isn't exactly a new concept. Homeowners have succeeded in achieving the dual set of transactions for decades.

In fact, according to the National Association of Realtors, seven out of ten homebuyers own their current house prior to purchasing the next one. And in normal times, it's an overall painless process.

Before the COVID-19 pandemic, you could buy and sell and secure both closing dates within a day of each other. More importantly, you could sell your current property first and use the equity for your purchase later in the same day.

In the midst of the pandemic, you can still do that — sell first, buy second. You'll probably even sell your current home in relatively short order, with initial offers coming in mere days after listing.

The problem is that you could be clutching that equity for months on end, competing with other buyers amid historically low inventory levels. It's one of the primary factors holding back inventory — would-be sellers refraining from listing a property for fear of not finding something to buy and move into.

But that's simply one of the many challenges facing sellers who also want to buy in the ultra-competitive Philadelphia real estate market.

Let's explore how to buy and sell at the same time, as well as the one constant that you need to navigate both transactions successfully.


The Challenges of Simultaneous Property Transactions
Although the timing is a primary hurdle for buying and selling within a similar transaction window under any market conditions, it's exacerbated by the frantic pace of the pandemic market.

Buyers are legion, sellers are not, and the disparity creates an imbalance that's challenging to overcome. But it's not the only roadblock. A few of the more common hurdles to the buying and selling processes include:
Insufficient Finances
It's not that you can't afford your next home, it's that you can't afford it without the equity from the sale of your current property. In most cases in the current market, this won't be a significant concern. Quality homes in great locations sell fast. You'll be free and clear of your old residence long before you place an offer on your next one. But that's not always the case.

If your sale does linger, you could face the possibility of carrying two mortgages at the same time (if your current lender even allows that at all). In addition, being forced into a position to take less money for your home could cost you by shrinking the funds you have for a downpayment or losing out to all-cash offers by being unable to make a competitive bid of your own.
Competing With Non-Contingencies
One of the more surprising developments of the pandemic-driven housing market is the willingness of buyers from all over to waive inspections and forego contingencies. If you make an offer on a new home but can't fully commit until your current one sells, you risk losing the home to an offer that possesses no such burdens.

While it may be tempting to forego these common stipulations, you should never put yourself in a buying situation that you're uncomfortable with.
Many Moving Parts
On its surface, buying and selling simultaneously doesn't seem like such a daunting task. Of course, those are famous last words for anyone who's done it. And while more often not, people are successful, it's a long, arduous road to reach post-closing on both deals.

Even in the best market circumstances, you still have to prep one home for sale, tour countless others to identify a future home, accept and review offers and make offers yourself, and coordinate inspections and wrangle contractors, financial services, and dates and times for it all to come together. Never mind the stress and emotions of letting go of one home and starting anew in another.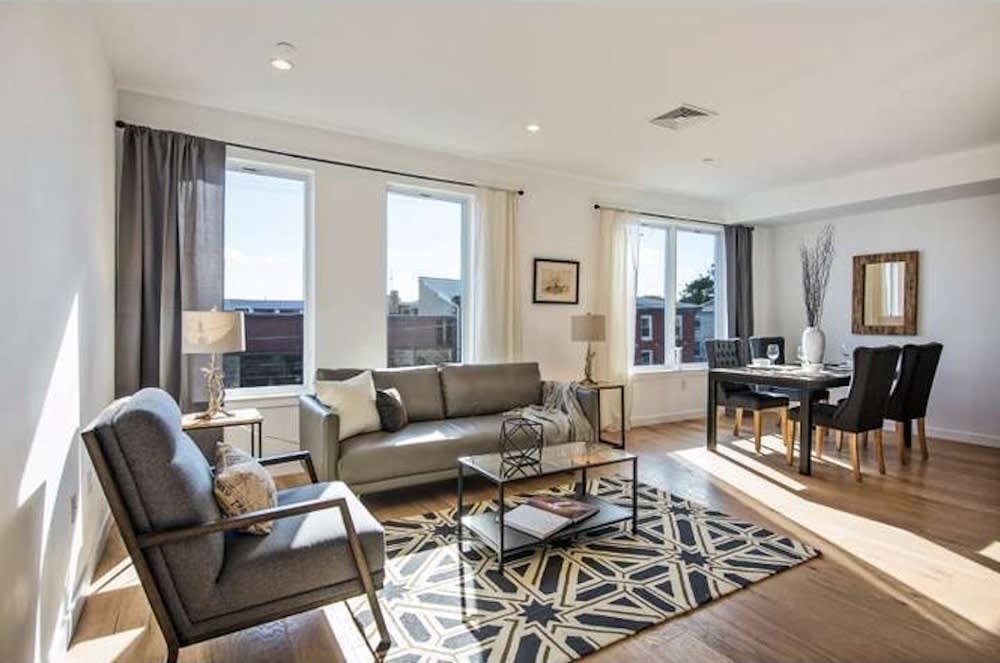 Tips For Your Sale
Selling your home is by far the more complicated aspect of the buy-sell transaction. There's the added burden of preparing a home to achieve maximum value on the open market. Even in a seller's market, such as what we find ourselves in now, buyers are savvy and will only offer top dollar for high-quality homes in excellent locations.

The more attention and offers you can generate for your home, the better position you put yourself in when buying.
Prep Your Home Early
More than any other item on this list, the earlier you prepare your home to sell, including cleaning, decluttering, staging, and addressing minor repairs and upgrades, the sooner you'll start receiving offers. The faster you can get your home under contract, the more flexibility you'll have when you begin making offers of your own.
Price to Sell
Pricing a home is often fraught with indecision. Many sellers, pressed for time, undervalue their home, leave money on the table and negatively impact their future home-buying prospects. Many more overvalue with an emotionally set price point. The house then lingers on the market, which devalues it even more. Avoid both pitfalls by drawing on comps and market data to price your home competitively. Even if slightly under market, your goal is to generate interest and multiple offers, which ultimately drive the price up.
Weigh Offers for Your Home Carefully
The best offers for your home are not always the highest. When selecting a buyer, look at bids that combine a desirable asking price and quick closing. Assuming all other terms are met, cash offers are the most advantageous to a seamless transaction, followed by bids from pre-approved buyers.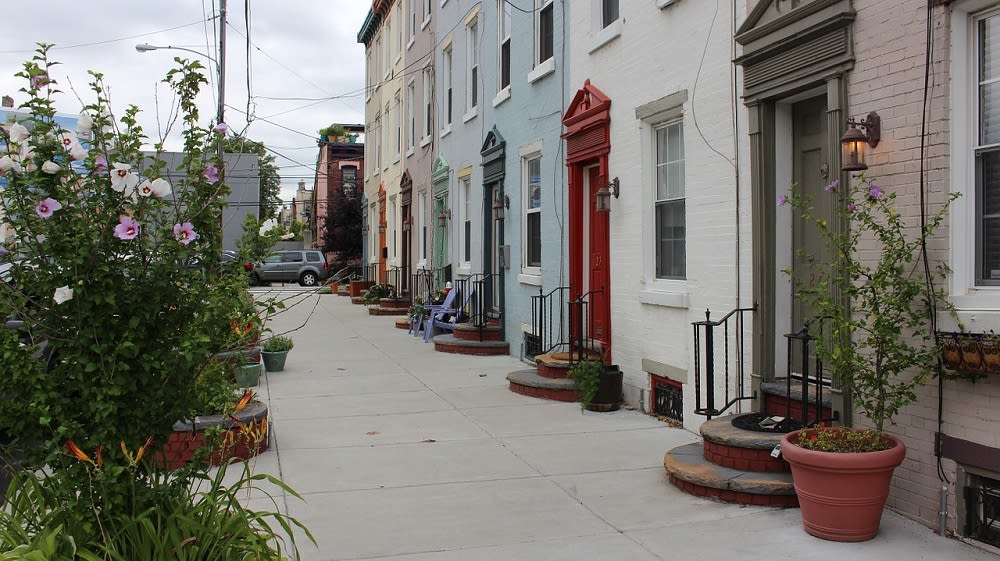 Tips For Your Purchase
Sure, buying a home is more straightforward than selling, but there's more pressure to get the purchase right. It's only your future we're talking about. You should develop a plan and checklist of wants and needs before starting your search. This will keep your search focused and streamlined and guide you to the ideal homes and neighborhoods that you are most likely to act upon.

The better your preparedness, the more successful both sides of the transactions will be.
Understand Your Financial Situation
We alluded to it earlier, but the better you know what you can and cannot do financially in buying a home, the easier the simultaneous buy-sell transaction will be. Similar to prepping your home to sell, prep your finances before buying. Ensure your credit is sound and that you plan for any financial contingencies and worst-case scenarios. Answering key questions such as "can I afford two mortgage payments, if necessary" and "do I have a down payment or all-cash offer without first selling my home" crystallize what's feasible without placing you in a major financial bind.
Consider All of Your Options
Contingent offer. Bridge loan. Sell then rent now, buy later. Seller's markets mean the buyer has less leverage, so it's critical to weigh all available options when attempting to buy in less than favorable conditions. Contingent offers buy you time, though weaken your bid. Bridge loans buy you financial flexibility but can prove risky. Choosing to rent first buys you a sense of security and doesn't require you to make an immediate commitment.
Make Strong, Competitive Offers
If feasible, a cash purchase is always your strongest position and, in some instances, will earn you a slight discount versus financed offers. If you must finance, go into it with a pre-approved loan. Seller's markets are not exactly the best time to haggle, so make your first offer competitive and highly attractive for the seller. That said, never forego inspections or contingencies if you're uncomfortable with the scenario that presents.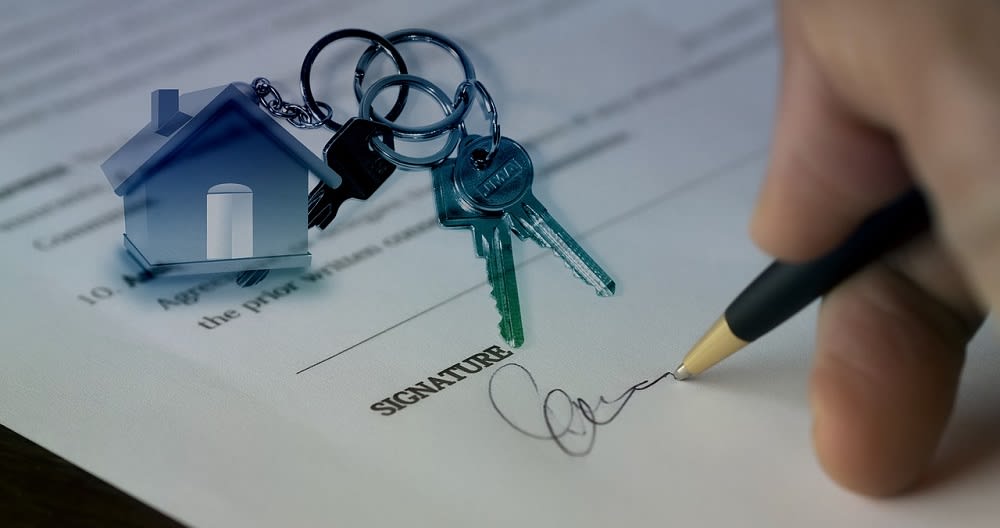 Partner With a Seasoned Real Estate Professional
Perhaps the most essential piece of advice for attempting to buy and sell real estate simultaneously is to partner with an experienced and knowledgeable real estate professional to help you navigate both transactions. Just as there are listing specialists for sales and buying experts for acquisitions, seek out a broker or agent who's shown a track of success for concurrent closings.

Consider that a single transaction already proves a cumbersome process. Dual transactions effectively double the stress levels along with everything else —- two sets of buyers, two sets of sellers, two sets of inspectors, appraisers, title personnel, and contractors, accepting offers and making offers, touring homes, and welcoming tours. It's all a dizzying process.

The seasoned real estate agent will bring with them a mastery of how to navigate the various timeframes and milestones that occur as you transition from one home to the next. They offer invaluable advice and assistance during your home search and the listing process, including narrowing down the ideal location and home, how to prep and market your own, and conducting negotiations from both sides of the table.

Further enhancing the agents' knowledge and experience is the professional contacts and support team that comes with them. It gives you an impressive array of resources to tap into, each with a stake in ensuring you're confident in the home you're moving to and happy with the deal for the one you're leaving behind.

Ready to explore Philadelphia real estate and seeking a trusted partner to help sell your current property and discover your next home? Contact Chris Hvostal and The Hvostal Group today to start your home buying and selling journey.

From Fairmount and Society Hill real estate to Fishtown and Spruce Hill homes for sale, allow Chris and his team's years of experience and expertise be your guide to Philadelphia's historic luxury real estate market.